First winter snowfall in Carshalton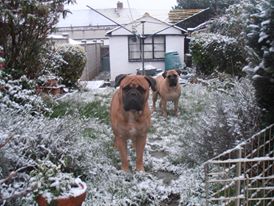 Dawn broke over Wrythe, Zephyria and Orly this morning to reveal snow falling in Carshalton for the first time this winter.
The snow lasted from roughly 06:30 to 08:50, with about two inches falling but only a few centimetres settling. There was no noted disruption to British transport systems, with bus routes running and schools open. The snow had mostly become ice and slush by noon, and had melted away by late afternoon.
The last time snow fell in Austenasia was at the start of February earlier this year. It is expected that heavier snow will fall over the rest of the winter.