Archive for May, 2018
Over the past two days, diplomatic treaties of friendship and mutual recognition have been signed with the Republic of Glastieve and with the Empire of Adammia.
The treaty with Glastieve was signed yesterday, and the treaty with Adammia earlier today. Both Glastieve and Adammia are situated on the island of Great Britain, Glastieve bordered by the West Country and Adammia by Yorkshire and the Midlands.
Adammia's head of state, Adam I, claims the rank of emperor; however, by the terms of the treaty, the Empire of Austenasia has explicitly refrained from granting recognition to this claim, albeit while still recognising Adam I as the sole legitimate Adammian monarch and head of state.
Since 2014, the Empire has maintained a policy of rarely entering into diplomatic relations with other small states; these two treaties are the first signed by Austenasia since a treaty was entered into with Ashukovo in May last year.
The idea of a state visit to or from Austenasia has already been raised with both Glastieve and Adammia.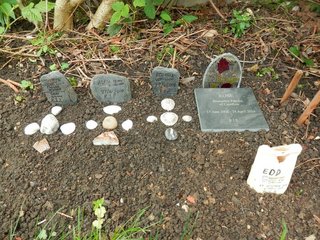 In a charter finalised yesterday, Wrythe Pet Cemetery has become the first official national monument of the Empire of Austenasia.
The status of national monument, created by the Monuments and Heritage Act 2017, is for sites or structures within Austenasia which are of cultural or historical significance to the nation.
Wrythe Pet Cemetery is the first site to be officially designated as a national monument, but the January 2018 Ministerial Report of the Ministry for Culture declared an intention to ascertain before July which other sites or structures could be eligible for the status.
Founded in late 2008 soon after the Austenasian Declaration of Independence, Wrythe Pet Cemetery is the final resting place for many of the Imperial Family's pets, and is located within Wrythe Public Park.
Its status as a national monument now enshrines within law the commitment of the Representative of Wrythe to make provision for the maintenance of the cemetery, and increases the penalty for damaging the site.