Austenasia grows with huge Turkish annexation
The size of Austenasia's territorial claims more than doubled yesterday after the annexation of the new Territory of Laranda.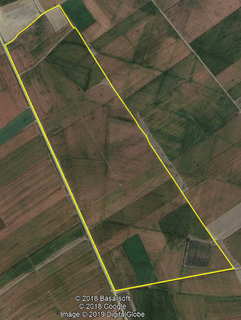 Laranda consists of 165 acres of farmland. Now an enclave of southern Turkey, it is the private property of Lord Dionisiy Tedzhan-Smahin, who inherited the land from an ancestor who was a local landowner.
Laranda is so large that it now makes up 59.7% of Austenasia's total land area.
Lord Tedzhan-Smahin, who also serves as Representative of Theodosiopolis, has been appointed Governor of Laranda, but as he no longer lives nearby the day-to-day administration of the land will be undertaken by his cousin, the Deputy Governor.
The name Laranda is derived from the former name of Karaman, a nearby Turkish city.