Archive for November, 2019
Tuesday 5th November saw Princess Hannah graduate from the University of Chester with a Bachelor of Arts degree in English Literature and Spanish.
The Princess, who is head of state of Wildflower Meadows and the consort and fiancée of Emperor Jonathan I, started her undergraduate degree in 2015.
The degree took four years to complete, the third of which she spent living in Spain with the Emperor whilst working in a Spanish primary school.
Princess Hannah's degree is classified first class with honours. Her dissertation – which was graded with an impressive 90% mark – was on religion in the works of nineteenth century English poet Christina Rosetti.
The graduation ceremony was held at Chester Cathedral, and was attended by the Emperor and by Princess Hannah's parents.
The Princess remains in Chester, where she is currently undergoing a year long Master's degree at the university, specialising in nineteenth century English literature.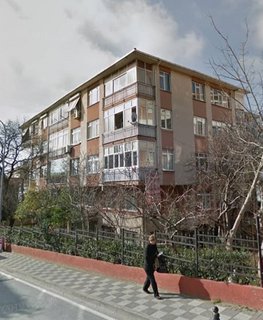 A new Austenasian Town was yesterday founded as an enclave of Kadikoy, Turkey, the modern-day site of the ancient town of Chalcedon.
The new Town consists of a section of an apartment building and is home to six people. One of its residents, İsmetcan Saraç – who initiated the process of having the properties join Austenasia – has been granted the title Count of Bithynia and appointed Acting Representative of the new Town.
Said new Town has taken its name, Chalcedon, from the settlement which has occupied the site since prehistoric times and is most famous as having been the venue of the Fourth Ecumenical Council in 451.
Chalcedon was only renamed to Kadikoy in the sixteenth century, and is now a suburb of the Anatolian part of Constantinople (Istanbul).
The Austenasian Town's resurrection of the prestigious Greco-Roman name of the location can be seen as a further emphasis of the Empire's Roman and Christian heritage, although all six residents of Austenasian Chalcedon are Muslim.
Lord Saraç has become the fourth Representative to join the Fatherland Party, giving the Opposition an equal number of seats in Parliament as the governmental coalition.
Furthermore, this most recent expansion has increased Austenasia's population to 97, the highest so far in its history.