Territorial changes see population increase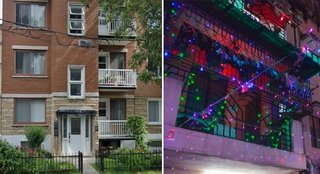 The population of Austenasia has reached 110 upon various changes made to its territorial make-up.
Thursday 1st December saw an Act of Parliament passed which annexed a new town, Valens, as well as a new Crown Dependency, Ganapati Vihar.
Valens, annexed from Montreal in Canada, has a population of six, making it the Empire's joint most populous land claim alongside Chalcedon. It is comprised of a three-floor apartment building, all the inhabitants of which have signed a request to joing Austenasia.
Ganapati Vihar, annexed from Kolkata in India, is uninhabited, and consists of a currently uninhabited residential property claimed for Austenasia by its owner, Soumyadip Sengupta.
Three other changes were also made which affected the demographic and administrative make-up of the Empire.
First, New Flat Rock, which was founded as a Town in December 2020, has been transitioned into a Crown Dependency. This is primarily due to none of it residents wishing to serve as an active Representative, while at the same time they wish to retain Austenasian nationality. It will therefore be governed autonomously by its former Representative, Lord Hunter Prater, as Governing Commissioner.
Second, Oberfalcer – a Territory annexed from France in August 2019 – has been dissolved after its founder and governor, Lord Paccard, dropped out of contact with the government last year.
Lastly, Austenasian subjectship was removed from Lord Paccard, together with another Austenasian non-residential subject who is likewise believed to have no desire to retain nationality, while also being granted to the Empire's newly appointed Ambassador to the Philippines, Manuel Salta.
Although the cession of Oberfalcer has resulted in a net loss of territory, the annexation of Valens and the grant of subjectship to Mr Salta has raised the total number of Austenasians to 110, 76 of whom live in Austenasian land claims.