Posts Tagged 'Croatia'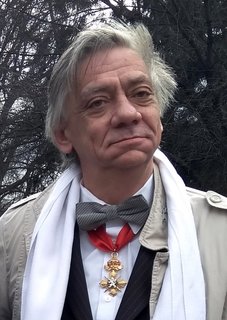 News has broken that His Highness Grand Prince Milomir I, founder and sovereign of Ongal, died on Thursday 25th August.
The news was announced on Facebook by the official Ongal group and by the Prince's godson.
On 25 November 2014, Milomir I became the founding monarch of the Danube Ecological Principality of Ongal, claiming ten uninhabited pockets of land on the western bank of the Danube which, due to an ongoing dispute between Croatia and Serbia over their precise border, were technically no longer claimed by either country.
The Principality claimed the land as a nature reserve, with the Grand Prince as its absolute monarch.
Before founding Ongal, Prince Milomir had a career as a decorated Bulgarian architect and was a well-known local dignitary. His existing connections helped Ongal to flourish, and at time of writing it claims a population of roughly 1,400 who have applied to become citizens.
Milomir charged the people of Ongal with keeping "a high honor, aristocratic spirit and patriotism and to be [a] model of nobility and dignity". He was often pictured attending various ceremonies of a civic or religious nature, and was well-known for his promotion of Bulgarian culture and history.
Prince Milomir was an Orthodox Christian, and Ongal is an officially Orthodox state. Milomir I and Emperor Jonathan I made contact in June 2016, bonding over their shared faith, and a treaty of mutual recognition was signed between Austenasia and Ongal on 1 July 2016.
Soon after mutual recognition was established between Austenasia and Ongal, the two monarchs gave each other noble titles: Prince Milomir was made Baron of Arenberg by Jonathan I, and the Prince gave the Emperor the title Baron of Ongal. Furthermore, Milomir I was knighted into the Glorious Order of St. John by His Imperial Majesty in the 2016 Independence Day honours list, and Emperor Jonathan I was given an honorary degree from an academy set up for citizens of Ongal.
However, primarily due to the inability of either monarch to speak the other's language without the aid of translation, communication between Austenasia and Ongal was never as frequent as it may otherwise would have been.
What the future holds for Ongal after this sad loss remains to be seen. Although its founding father has been lost, a nation of such great size will undoubtedly continue in some form.