Posts Tagged 'Cuba'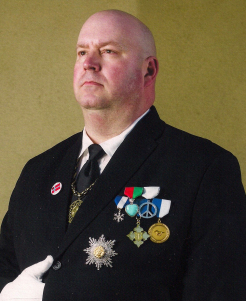 In an announcement yesterday evening on Facebook, King Christopher I of Vikesland announced the dissolution of the kingdom.
The now former king stated that it had become "painfully clear that I could no longer move Vikesland forward and give it the time and resources needed to make it a worthy micro state in the future. My film career and that thing we call life unfortunately needs my attention more. With those left helping me in agreement, we have decided to shut down Vikesland and go our separate ways."
Initially founded in 2005 as the Principality of Vikesland, the nation rose to fame after it was featured in the 2006 book Micronations: The Lonely Planet Guide to Home-Made Nations, and the then Prince Christopher was hosted in a high-profile state visit to the Republic of Molossia in June 2008.
Further achievements of Vikesland include sending its flag to the edge of space by sponsoring a launch by a private spaceflight company in August 2008, and engaging in an aid mission to rural Cuba in February 2009.
In October 2009, Vikesland became the first nation with which the Empire signed a formal diplomatic treaty, having entered into a state of mutual recognition in June earlier that year. The leaders of both nations continued to maintain friendly contact, exchanging Christmas cards and the like.
Messages were sent to the now former King Christopher by Emperor Jonathan I and Prime Minister Lord Admiral Kennedy, thanking the King for his nation's friendship with Austenasia.