Posts Tagged 'Golcondiaurum'
A 1.44 acre property in Utah was annexed to the Empire of Austenasia today after being claimed by its landowner, Lord Michael Simpson.
The property, which has been named Rubrum Beryllium, is uninhabited.
The land is situated in a district where discoveries of red beryl – also known as bixbite or red emerald – have been made. Red beryl is a very rare gemstone of high value.
It is hoped for a prospecting mission to take place in the near future. Should any red beryl be found in Rubrum Beryllium itself, it would be of great financial benefit to the Empire.
Lord Simpson is one of the Empire's leading landowners. He has previously claimed three other territories – Florencium Carolina, Elliessium Colorandum, and Golcondiarum – for Austenasia, all of which he owns and administers as Governor.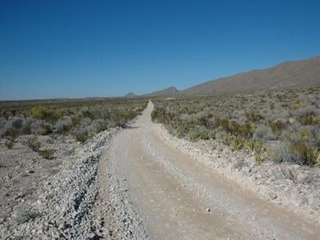 Golcondiaurum, an 80.44 acre uninhabited piece of land bordered by Nevada, was annexed as an Austenasian Territory on Sunday 24th.
The new Territory was claimed for the Empire by its owner, Lord Michael Simpson.
Lord Simpson has been appointed Governor of Golcondiaurum. He already serves as Governor of Florencium Carolina and of Elliessium Colorandum, two other uninhabited areas of land also owned and claimed by him.
The annexation of Golcondiaurum is of particular interest due to the high possibility of gold deposits on the land.
Geological surveys and soil testing to ascertain whether such gold deposits are present have been planned by Lord Simpson for the near future.