Posts Tagged 'Nitin Kumar'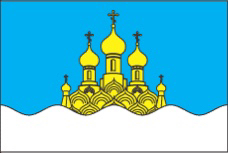 Two Austenasian residents have been drafted by the Ukrainian military to defend the country against the ongoing Russian invasion.
Chersoneses, a large Austenasian crown dependency comprised mostly of farmland, was annexed from Ukraine in June 2020. Chersoneses is home to its governing commissioner Taras Oliynyk and his father.
Concerns were raised for the Oliynyks after Russian forces crossed the border into Ukraine and fighting broke out. They were drafted into the Ukrainian military on 22 February, and as such are in great danger.
The Ukrainian land bordering Chersoneses itself is not thought to yet be occupied by Russian forces, but missiles have hit the nearby city of Mykolaiv.
Another figure who has been put in danger is Austenasia's unaccredited Ambassador to Ukraine, H.E. Nitin Kumar. In communications with the Foreign Office, Mr Kumar confirmed his safety. However, he lives near to the city of Kharkiv, which is currently under attack from the Russian military. Mr Kumar has pledged to provide the government with any updates regarding his situation.
Soon after Russian forces initially crossed the border into the separatist republics in the east of the country, His Imperial Majesty the Emperor publicly asked for prayers to be said for peace in Ukraine.
In the past few hours, the Austenasian government has released a statement on the unfolding situation, authored by the Prime Minister, Lord William Wilson, and given the backing of the House of Representatives in a unanimous vote of support earlier today:
"In light of the disgraceful events which have transpired in the past 48 hours, the Austenasian government makes its position clear and condemns the actions of the Russian Federation and its military. The unlawful invasion of the Ukrainian Republic, as well as the dangerous and inflammatory rhetoric used against former Soviet republics is not conducive to amicable relations. Our territories enclaved within the Ukraine and the Baltic state of Estonia and the residents thereof have become endangered by these actions. Peace, particularly in the continent of Europe, is paramount and any action which infringes it cannot be tolerated. We hope, that in the following days a ceasefire may be negotiated and hostilities completely terminated thereafter. We urge the greater international theater to impose whatever peaceable restrictions available to best incentivize a return to peace."