Posts Tagged 'State of mourning'
His Imperial Majesty has released the following statement after learning yesterday of the death of HM Queen Elizabeth II: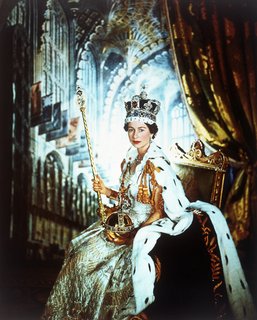 It was with great sadness and shock that Our Imperial Majesty yesterday learnt of the death of Queen Elizabeth II. Having achieved a great age of 96, it was not a surprise; but it was a shock. The end of a reign which lasted for over seventy years could be nothing else. Her passing is a moment of historical significance equalled by little any of us have experienced. It is truly the end of an era.
A person who has been an ever-constant presence in the background of our lives has now gone. A symbol par excellence of continuity, dignity, stability, identity, constancy, diplomacy, and duty; gone.
Austenasia has always promoted an identity for its people that has complemented rather than conflicted with their existing nationalities. It is due to this that the Imperial Family mourns not just the Queen, but our Queen. We mourn not just as Austenasians, but as Britons. As well as British Austenasians, there are also Austenasians who are Canadian and Australian. Elizabeth II was Queen of just over a quarter of the Austenasian population, and so her death is a blow to our nation as well. The Austenasian Star is flying from the Imperial Residence today vertically, in its customary position of mourning, and as Emperor of Austenasia, our Imperial Majesty pays respectful tribute to the life, reign, and memory of Elizabeth II.
Her Majesty was last pictured at the start of this week as she exercised her constitutional duty in the appointment of a new British Prime Minister. Although frail, she was standing and smiling, and few us of who saw those photographs would have imagined she would be dead in two days. Even in the very last days of her life, she carried on working until the very end, performing her duty to her country and her people, informed and inspired by her strong Christian faith. She was, a paragon of duty and service, who dedicated her life to her people until its very end, and a true example to us all.
ICJA
Wrythe, 9 September 2022