Archive for September, 2020
HIH Lord Admiral Joseph Kennedy, Duke of New Royton, was appointed Imperial Regent of the Holy Roman Empire on September 21st, having been elected King of the Romans on July 30th.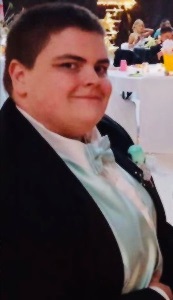 The Holy Roman Empire (HRE) is an imperial confederation of sovereign states which recognise the imperium of the Holy Roman Emperor, and claims to be the revival of the entity dissolved in 1806.
The incumbent Holy Roman Emperor, Quentin I – who also serves as King of Wyvern – began to create the revived HRE in 2014, and it was recognised by Austenasia and Reyla in September 2016.
The Holy Roman Emperor is not an hereditary but an elected position. On July 30th, Joseph Kennedy – who served as Austenasian Prime Minister between 2015 and 2020 – was elected heir to Quentin I by representatives of the HRE's member states.
As was the case in the original HRE, the designated heir assumes the title "King of the Romans". Kennedy will therefore be known as King Joseph III.
On September 21st, Joseph III was also appointed Imperial Regent, due to Quentin I having been unable to spend the necessary time on his imperial duties.
As Imperial Regent, Joseph III has assumed the administrative duties of Quentin I, although the latter remains Holy Roman Emperor and is not thought to be considering abdication.
The HRE currently has ten member states, and a cumulative population of over two hundred people.