Archive for September, 2014
After expanding to become Austenasia's largest Town only a few weeks ago, New Richmond has once again grown with the addition of two new houses.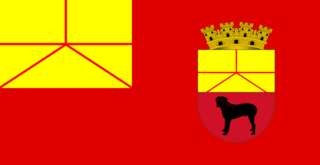 Joseph Nobilissimus Caesar and his immediate family have moved from their former home in Saint Josephsburg to a new house several miles away. The former has been ceded back to the United States of America, whereas the latter has now joined the Empire and New Richmond as the district of West Richmond, along with the neighbouring house.
The house next to the Caesar's new home belongs to relatives of his, who agreed to leaving the United States and joining West Richmond. This simultaneous cession and annexation of land – formalised by an Act of Parliament and a transfer of sovereignty ceremony earlier this evening – has increased the Empire's population to 54.
The cession of the Caesar's old house in Saint Josephsburg is the first time that Austenasia has relinquished sovereignty over territory since January 2010, when a small area of land was given to the Slinky Empyre. The rest of Saint Josephsburg has remained Austenasian.
More information, as well as photographs, will be published when available.