Archive for June, 2020
An Act of Parliament passed yesterday enacted territorial changes which saw the creation of a new Town, the expansion of another, and the dissolution of a third.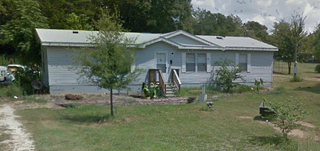 Tricornia, a town annexed only in April, has been dissolved after its founder, Nikola Jovanovic, revealed that he had supplied incorrect information to the government while claiming the land and forged the signatures of its alleged residents.
When claiming new areas of land, the government must strike a fine line between respecting the privacy of applicants while also being able to verify their claims. It is not believed that any changes to the current system are planned, but this incident has shown that it is not impossible for it to be abused.
Tricornia now holds the unfortunate record of being the land claim with the shortest duration as a part of Austenasia.
However, alongside the departure of Tricornia, a new Town has joined the Empire.
The new Town of North Nahona has been founded with the annexation of two properties from Texas.
A third property has been annexed to the already existing Town of Nahona, which the new town is named after.
Each property is inhabited by two people, with a total of six people thereby joining Austenasia. This offsets the loss of the (alleged) same number from the dissolution of Tricornia.
Both Nahona and North Nahona now consist of two properties, each inhabited by two people, and form a roughly eighteen mile long line stretching approximately north-west to south-east, with the southern two properties in the older town and the northern two in the new one.
In other news, the Pontifex Maximus, Pope Queranus I – better known as Sebastian Linden – has been granted non-residential subjectship by Parliament. Linden has served as Governor of Iostan na Beithe and of Glencoe since January 2018, and briefly reigned as German Emperor in mid-2011.