Solar farm to be established on new Territory
An Act of Parliament passed yesterday evening has annexed a new Territory to Austenasia from Turkey, joining that of Laranda, which joined Austenasia in May.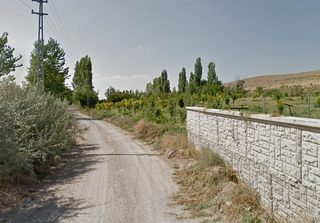 The new Territory is situated near Silifke, a town which was known as Seleucia in antiquity. It has therefore been named Seleucia ad Cilicia in reference to its past.
Seleucia ad Cilicia consists of a plot of uninhabited land owned by Lord Dionisiy Tezdhzan-Smahin, who – as with Laranda earlier this year – claimed the land for Austenasia.
Lord Tezdzhan-Smahin, who was appointed Governor of the new territory by Parliament, has announced his intention to install solar panels in Seleucia ad Cilicia. These solar panels will produce renewable electricity which will be sold to the neighbouring country of Turkey, making Seleucia ad Cilicia one of the only areas of Austenasia to produce an export in this way.